As those of us working in the industry know all too well, the energy sector has and is undergoing fundamental changes.
Driven by overarching demographic change, a push towards decarbonisation, and an increasingly decentralised system, what were once considered immutable characteristics of the sector have evolved rapidly in a fairly short space of time.
Yet despite the strides the industry has taken to adapt to shifting dynamics, one important issue remains largely side-lined. Despite the valiant efforts of organisations like the UN and the World Bank in particular, the issue of waste gas, created primarily via associated petroleum gas or landfill, remains largely unresolved – a stubborn reminder of old practises in an otherwise rapidly transforming sector.
To understand the extent of the problem, you first need to look at the numbers. Though some reports have suggested a slight downturn in recent years, an estimated 140 billion cubic meters of gas is still wasted through flaring each year worldwide. In monetary terms, this is the equivalent of an eye-watering 20 billion USD, but the cost of wasted gas goes beyond just the financial, flaring adds as much CO2 to the atmosphere every year as 200 million cars.
Waste Gas: A
World

of Opportunity
Flare Gas
Click on the orange numbered
squares in sequence to reveal
the flare gas key facts
Landfill Gas
Click on the blue numbered
squares in sequence to reveal
the flare landfill gas key facts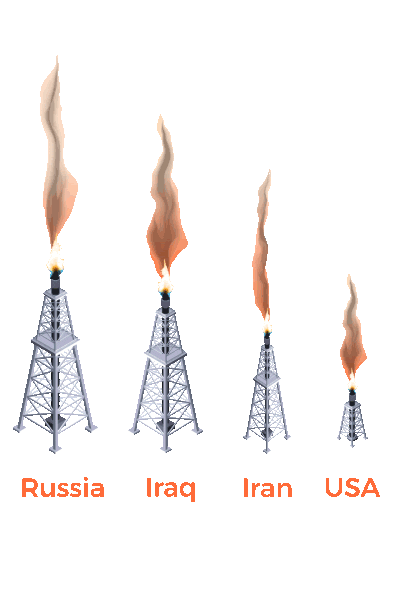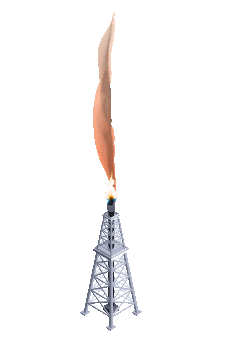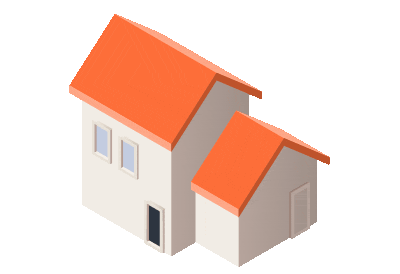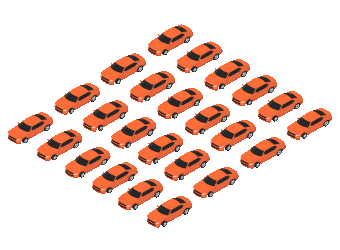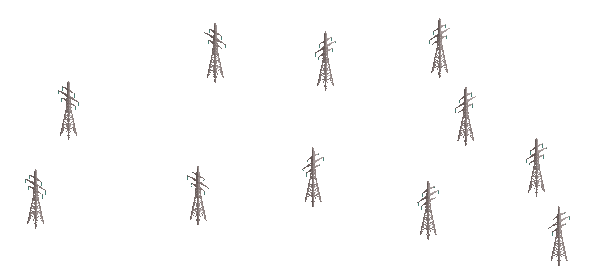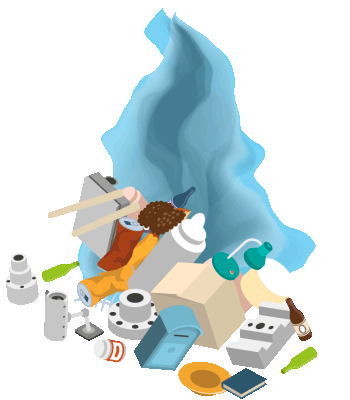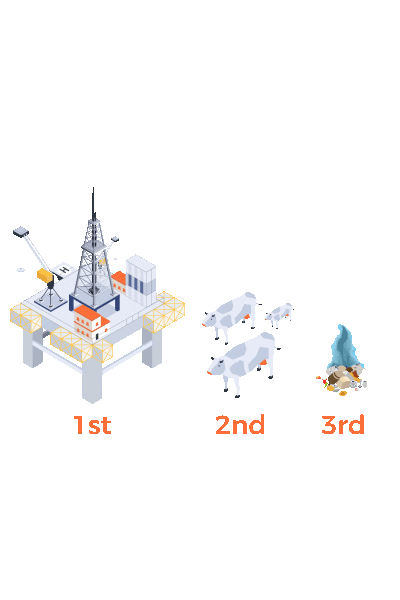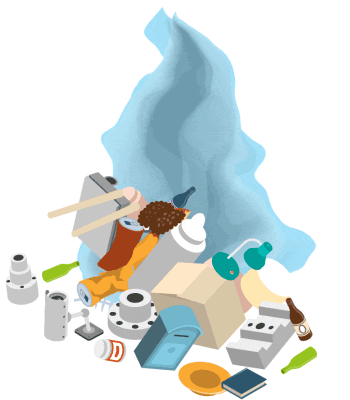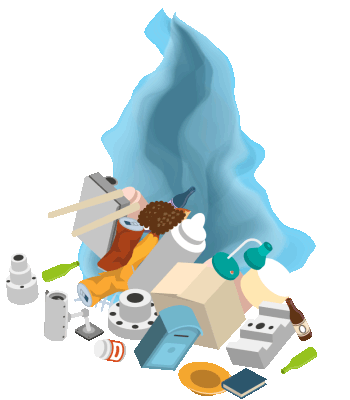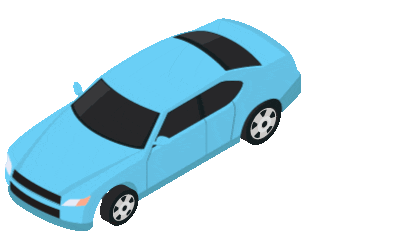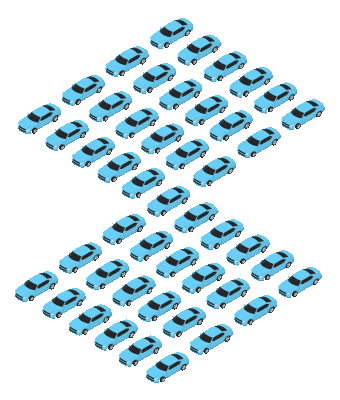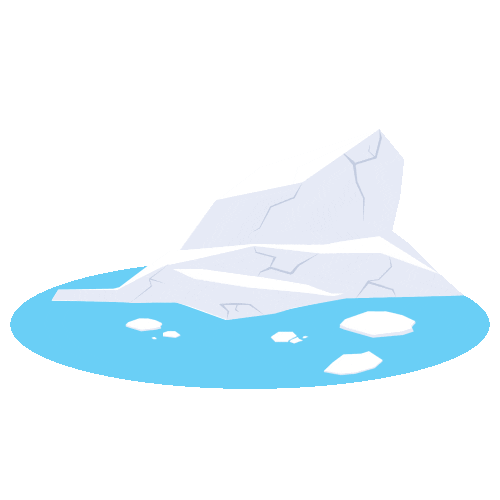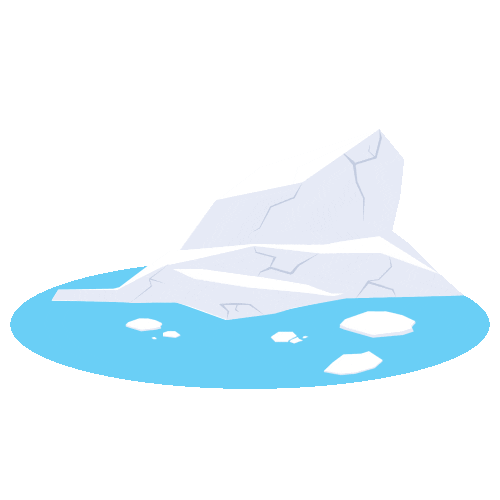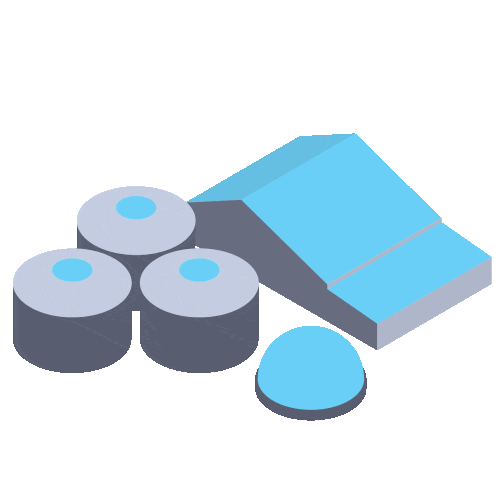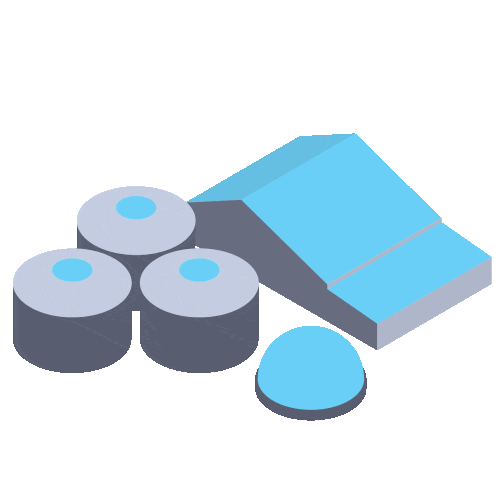 The Issue
Gas flaring is the process of burning of natural gas that is released from the ground during the extraction of crude oil. In petroleum producing areas where investment isn't made in infrastructure to utilise this natural gas called Associated Petroleum Gas (APG), flaring is used to dispose of it. Flaring of APG releases methane and  contributes directly  to global warming.
Flaring occurs most frequently, and in order of magnitude in Russia, Iraq, Iran and the USA.
Click here to view the world bank's global gas flaring data by country.
1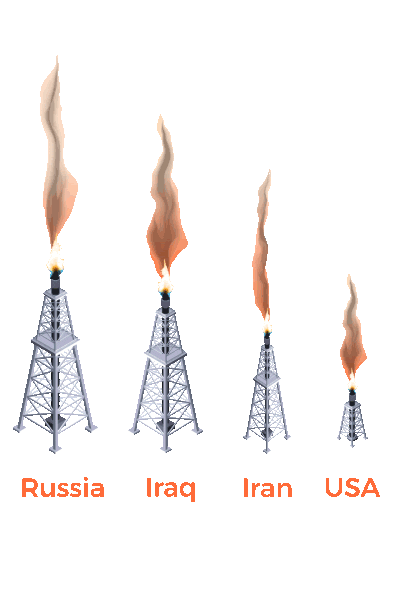 The Issue
Globally, 140 billion cubic meters of natural gas is wasted through flaring each year. That's worth approximately $20 billion USD in monetary terms.
2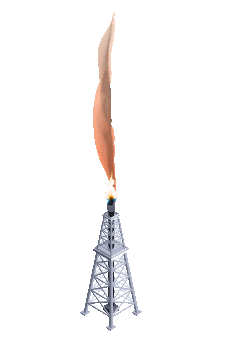 The Issue
The natural gas wasted through flaring every day in North Dakota alone is enough to heat 100,000 homes daily in the USA.
4
The Issue
Each year, gas flaring contributes directly to global warming by  adding to the atmosphere  as much methane, in CO2 equivalent terms, as 200 million cars. In context that's almost as much as the total number of cars in Europe, which has approximately 259 million cars.
3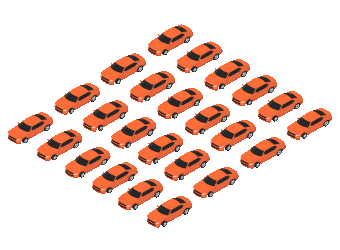 The Solution
If the world's flared gas was translated into power generation, it could provide more electricity than Africa's current annual consumption
Through power generation, gas-injection, and pipeline development, new technologies are available which can turn wasted flared gas into tangible use
This transition is already happening:
Between 2012 and 2015, Nigeria reduced its flared gas rates by 2 billion cubic metres, moving from the second to the seventh largest gas-emitting country in the world.
5
The Issue
The world's landfill sites are the 3rd largest source of man-made methane emissions in the world. Natural Gas and petroleum systems contribute the largest, with agriculture including domestic livestock in second place.
1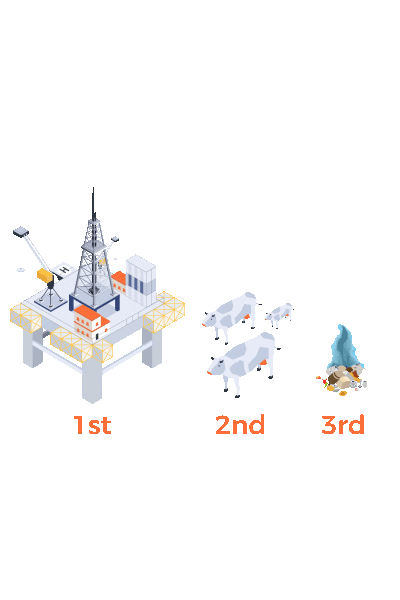 The Issue
It is now estimated that 1.5 billion tonnes of waste is landfilled globally every year. This could power the equivalent of 2.78 million EU households.
2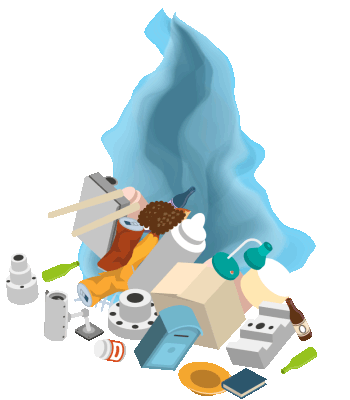 The Issue
Each year, landfill sites contribute directly to global warming by  adding to the atmosphere  as much methane, in CO2 equivalent terms, as 423 million cars. In context that's 95% of Europe and the US passenger car fleets combined.
3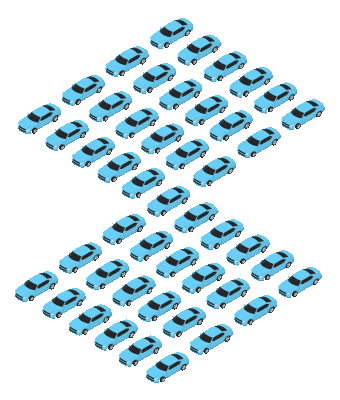 The Issue
Over 100 years, methane has 23 times the global warming potential of carbon dioxide.
4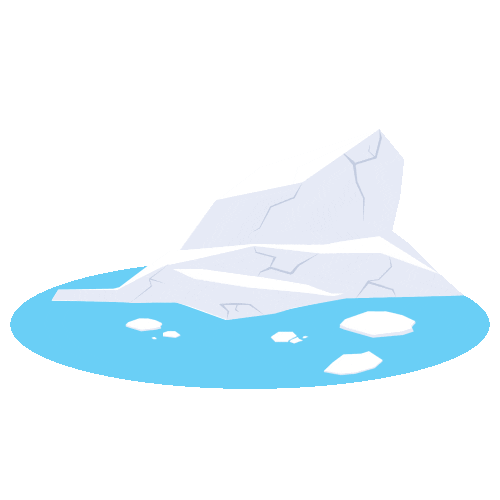 The Solution
Around the world, biogas plants, which use anaerobic digesters to turn waste into usable gas for power generation, are being developed
The Dutch government recently invested $2.5bn into Kenya to launch a grant programme to develop biogas to power
Similarly, landfill installations can collect methane to reduce greenhouse gas emissions. In Europe, harmful waste gas to power is supported by EU regulations and local feed-in tariffs.
5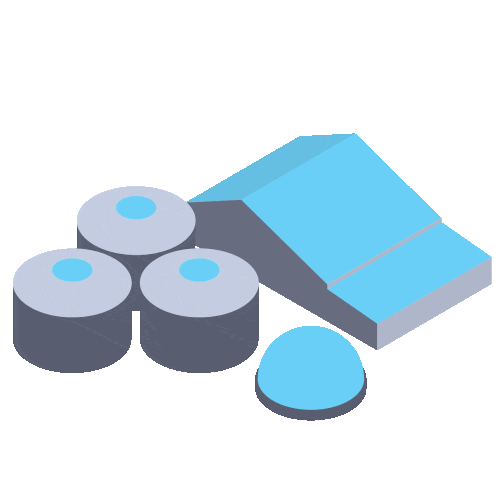 Natural Gas Plants
Temperature control and dehumidification systems to protect turbine components and windings during plant maintenance
Temporary power systems during catastrophic failures
Process improvements such as cooling turbine inlet air to increase efficiencies
Custom power systems for generator stator loop testing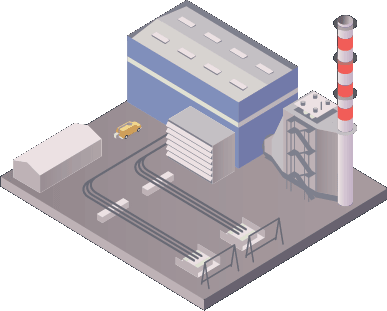 Coal Plants
Temperature control and dehumidification systems to protect turbine components and windings during plant maintenance
Temporary power systems during catastrophic failures and MCC/Switchgear change outs
Process improvements such as lube oil cooling and season inlet water cooling to increase efficiency and minimize downtime
Supplement plant air for outage support and mechanical failure
Custom power systems for generator stator loop testing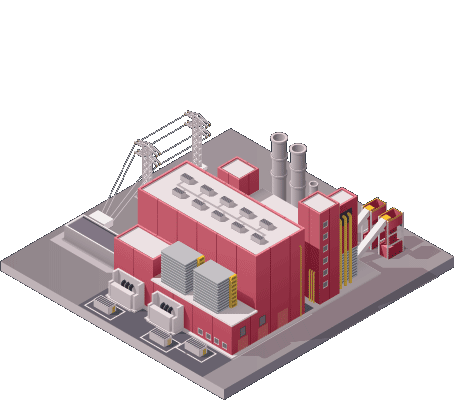 Hydro Plants
Temporary power during outages to keep gates and spillways operating
Turbine room cooling
Dehumidification for stator windings during outages
Dehumidification for spillways and gates during re-coating process
Heating for concrete curing during construction
Temporary micro grid generation during seasonal droughts and low water level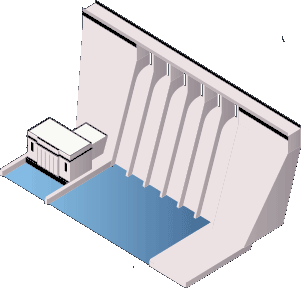 Solar Plants
A/C – D/C load bank testing for pre-commissioning and commissioning of solar farms
Seasonal switchgear and MCC cooling
Supplemental generation/DER to support farm during outage and maintenance events
Transformer and switchgear supplement for redundancy and change outs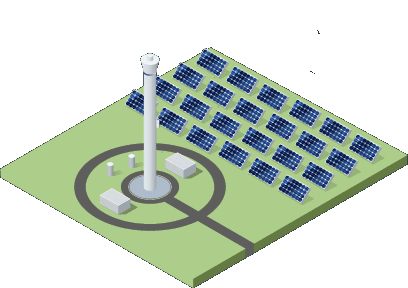 Wind Farms
Temporary power systems to test, certify and start up wind turbines when grid power is not yet available
Rental power for pre-commissioning, construction trailers, testing and nacelle storage
Generators and load banks for commissioning
Power, heating and cooling for planned outages and tower maintenance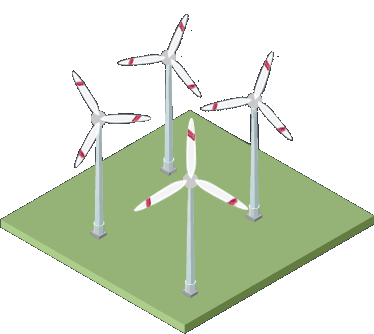 Waster Water Facilities
Compressed air for aeration basins during blower maintenance
Emergency power for unplanned outages
Critical backup power (natural gas or diesel)
Chillers and heaters for process water
Discharge water cooling to meet regulations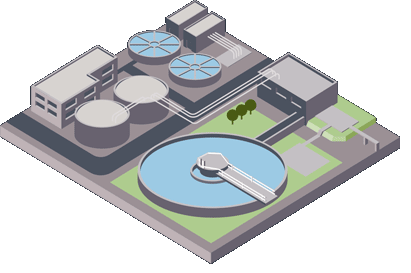 Transmission and Distribution
Minimization of power supply interruptions during maintenance and upgrades with complete, temporary power systems synchronized to the grid
Temporary power fleets to restore power during emergencies caused by severe weather, earthquakes and other natural disasters
Long-term provisions for distributed generation systems in outage-prone areas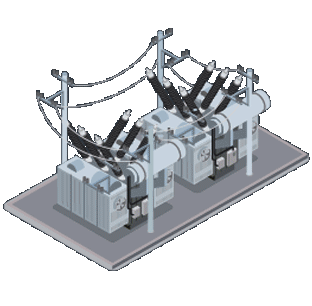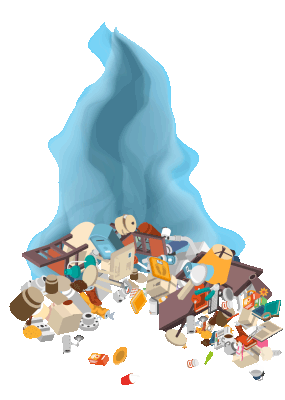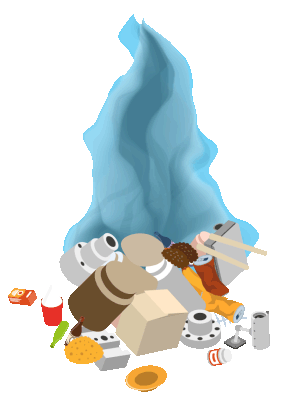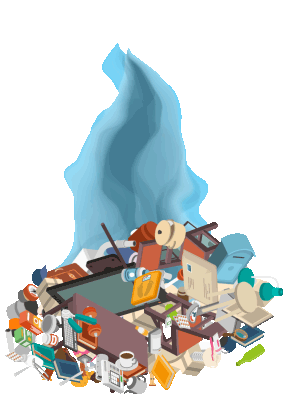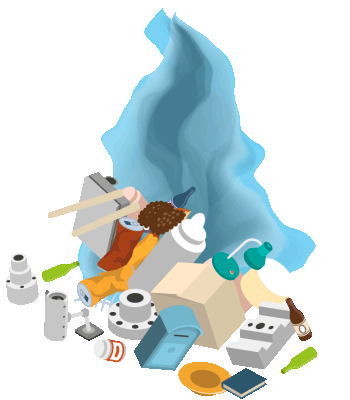 Waste to Energy
But notwithstanding the various advantages and disadvantages of each of these methods, it's safe to say that many of them have been implemented to great effect – often in countries which have historically had waste gas surpluses and electricity shortages.
Take Nigeria, for example. Once the second largest flarer in the world, up there with other large flaring countries including Russia, the US, and Iraq, Nigeria now sits at number 7 in the tables. By committing to a project of gas gathering and building almost 600km of new gas pipelines to connect power plants to gas supply pipelines, Nigeria has reduced its flaring from 25% to 10%. The country's latest ambition to reduce flaring levels to zero has been well documented, and given the success in recent years, could soon be a reality.
In a similar vein, though it remains the world's largest gas flaring country, Russia also saw the largest decline in flaring last year, using flared gas to generate electricity or monetising it through the pipeline network. Besides, the country is levying heavy fines on flaring less than 95% of the associated petroleum gas.
When it comes to the issue of landfill gas, arguably there's an even easier solution available to us. Several countries and organisations are increasingly turning to biogas plants, which work by turning waste into an anaerobic digester, to produce gas. The Dutch government, for example, is set to commit $2.5m into Kenya to launch a biogas grant programme to develop 8,000 domestic plants in rural areas. The objective is to reduce household reliance on forestry resources and kerosene for cooking and lighting purposes.
Similarly, some developed countries are doing particularly well in collecting methane from landfill installations to reduce the greenhouse gas emissions and to manage the air pollution.
In European countries in particular the installations are collecting methane, supported by EU regulation and local feed-in tariff. These examples all demonstrate a clear blueprint for success, if the effort and budget is there among companies, governments, and stakeholders alike. This requires a collective sense of responsibility to the planet from companies such as Aggreko, as businesses can't always rely upon government action to encourage sustainable practices.
How can we help you?
Get in touch and we'll help find what's right for you